Fine Art Reproduction and Giclée Printing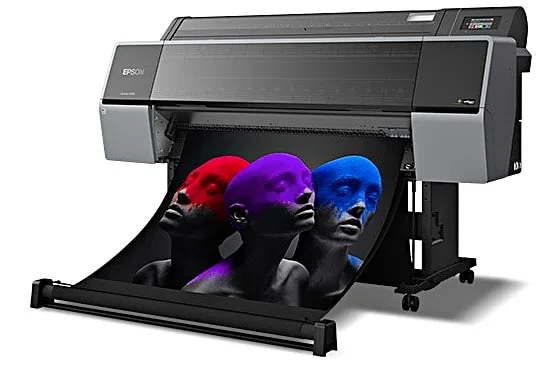 I am fortunate to be able to work with so many fine local artists, both on the custom framing side and on representing their artwork in our gallery. One of the common questions is "John, where can I get prints made of my work, in particular giclée prints?" We can now offer our artists this service. We can use existing digital files from the artist or have the artwork digitally photographed by our professional imaging expert, Kevin Reilly. The digital file (whether provided or created by us) can then be transformed into giclée prints, matching the color and texture of the original artwork, no matter the size.
Giclée prints are made using pigment-based inks (instead of dye-based inks, like regular inkjet printers), to provide the sharpest detail and highest resolution, capturing every shade and hue of the original artwork. And given the durability and acid-free composition of the medium, they are designed to last a lifetime – several lifetimes in fact, up to 200 years!
The equipment used consists of the latest in technology to ensure the highest quality scans and prints. We print in 16-bit color, from a 12-channel drop-on-demand print head, with a maximum resolution of 2400 x 1200 dpi. (The prints look sharp!)
We have a talented professional using Photoshop and other software suites to enhance and correct, then print images, for all your photographic needs.
Kevin Reilly: Digital Imaging and Printing Professional.
With an MFA from Penn State, Kevin has extensive photography experience across all forms and types of cameras.  He has exhibited his work since the early '80s and has advanced his craft as the technology has evolved.
Kevin can be contacted via email at: kevin@framingstatecollege.com